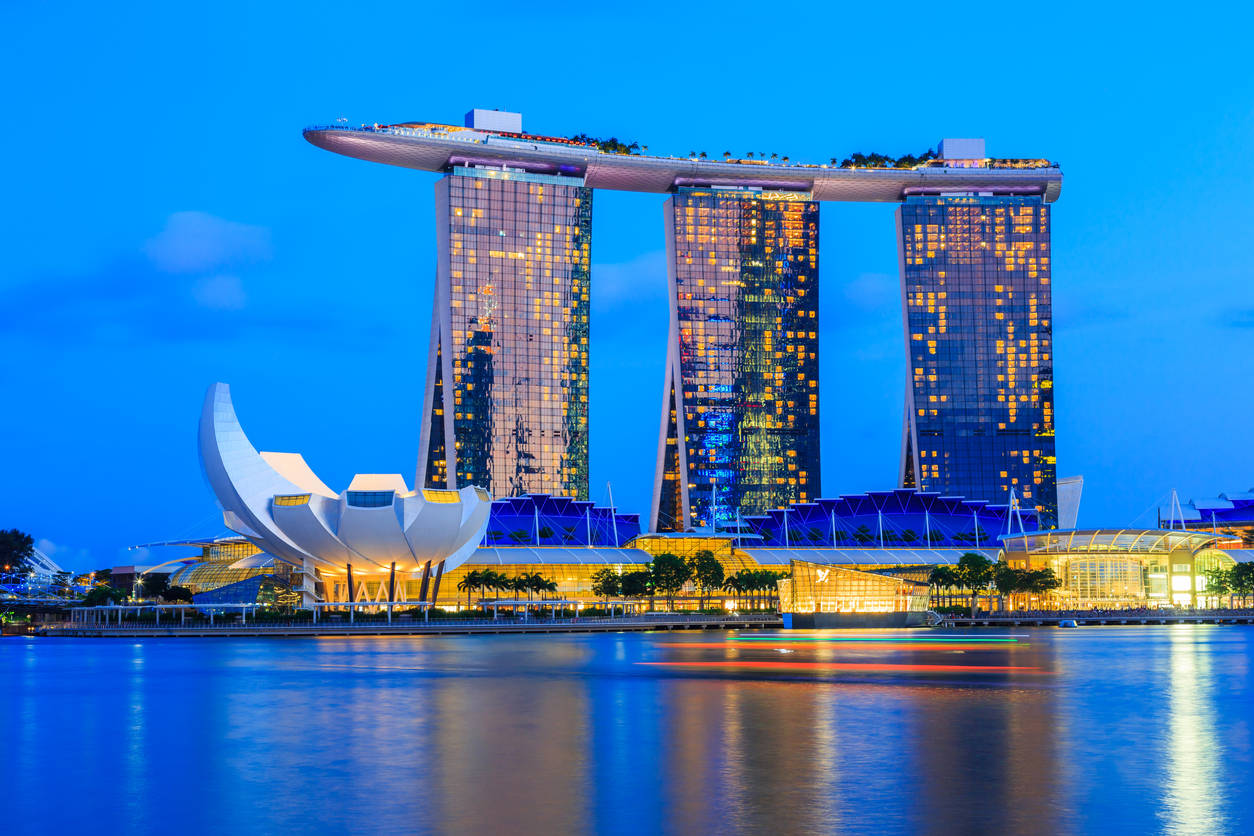 Larger business-to-business (B2B)
events
in the Meetings, Incentives, Conventions and Exhibitions (
MICE
) industry are set to return to
Singapore
with up to 750 attendees with effect from 24 Apr 2021. This is an increase from the current limit of 250 attendees and is in line with the safe and progressive resumption of economic activities in Singapore.
Following the Multi-Ministry Taskforce's (MTF) announcement on the launch of the pre-event testing (PET) framework at selected events across different settings, businesses can apply to the Singapore Tourism Board (STB) to organise the following pilot events:
· Larger B2B events of up to 750 attendees, with PET for all attendees
· B2B events of up to 250 attendees at a time, without PET
Since the launch of STB's Safe Business Events framework in July 2020, close to 60 events hosting over 7,000 attendees have been held in Singapore, with no reported cases of Covid-19 infection.The pilots started with a cap of 50 attendees per event and was scaled up to 250 attendees per event in October 2020. Successful pilot events include the Asia Pacific MedTech Virtual Forum 2020 in Sep 2020, the Council of Tall Buildings and Urban Habitat (CTBUH) Conference in Nov 2020, Singapore International Energy Week (SIEW) Conference in Oct 2020, and the Milken Institute Summit Asia in Dec 2020.
To test different models and workflows across different settings, STB had trialled a larger event format, with PET for all attendees, at the Professional Convention Management Association – Convening Leaders (PCMA CL) 2021 in Jan 2021.
At the same time, a prototype for safe tradeshows and exhibitions was developed by the Alliance for Action on Enabling Safe and Innovative Visitor Experiences convened by the Emerging Stronger Taskforce4 (EST). This prototype deployed digital enablers to facilitate a seamless and safe end-to-end visitor experience, and comprises safe itineraries, offering delegates a selection of leisure activities that comply with safe management guidelines.
To help the industry develop innovative hybrid business models and pathways for new capabilities, the Singapore Association of Convention and Exhibition Organisers and Suppliers (SACEOS), with the support of STB and Enterprise Singapore (ESG), developed the Event Industry Resilience Roadmap (IRR) in Oct 2020. The aim was to establish best- in-class standards for safe business events.
The pilot events and the gradual increase in capacity limits are important steps to support the recovery of Singapore's MICE industry and bolster our position as a leading MICE hub. Prior to COVID-19, the MICE industry supported more than 34,000 jobs with an economic value-add of $3.8 billion, or nearly one percent of Singapore's GDP.
Keith Tan, Chief Executive, Singapore Tourism Board, said: "Over the past year, we have been encouraged that MICE events continue to pick Singapore as a host destination. This shows that our efforts to progressively resume MICE events in a safe, trusted and innovative way are paying off. Our industry has shown the way in piloting new solutions that prioritise safety without compromising the event experience, and I am confident they will continue to do so as we prepare to emerge stronger from Covid-19."
GB Srithar, Regional Director, India, Middle East & South Asia said, "The reopening of the MICE events sector in Singapore is done in a safe, phase-wise and calibrated manner as STB's key priority is to ensure that business events in Singapore can provide a safe and positive experience to our organisers and guests. The business events sector has shown much resilience during this difficult period and we are grateful for the innovativeness and adaptability demonstrated by our industry. We are happy that some major events such as Worldchefs Congress and Expo, 110th Lion Clubs International Convention, and the prestigious World Economic Forum (WEF) will be held in Singapore."