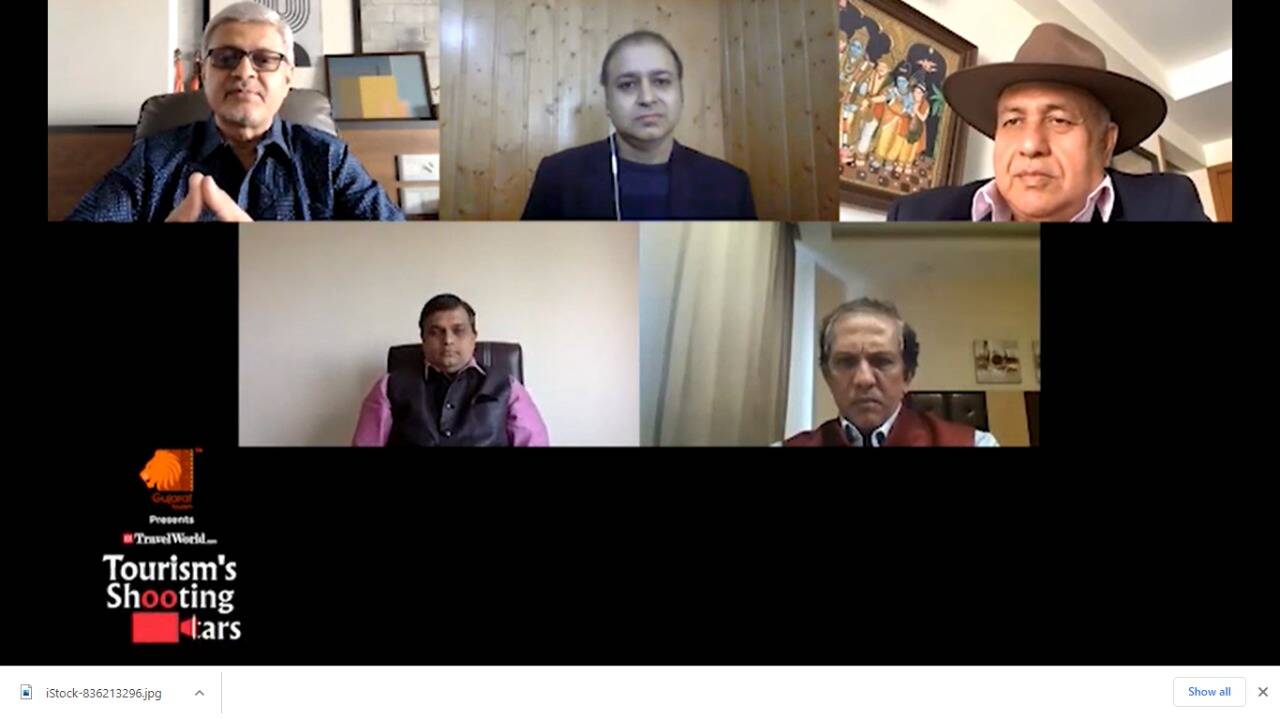 Two industries which were badly affected by the global pandemic are tourism and the
film
. While restrictions imposed by countries on travel have put the travel world over into crisis, social distancing norms have resulted in indefinite postponement of many film projects in India. Therefore, both the industries are pondering a way out to put the industry back on track.
The virtual conclave organised by ET TravelWorld on Film Tourism – Tourism's Shooting Stars – brought in the forefront some pertinent points in the panel, 'What the Filmmakers Want'. The session moderated by Mahendra Vakharia, MD, Pathfinders Holidays, an eminent tour operator, who also handled travel and logistics for many film groups, including the recent blockbuster 'Prem Ratan Dhan Payo', had a balanced panel of experts like Ramji Natarajan, Founder, Travel Masters India, who is known as 'Destination Guru' in the film industry; KS Jairam, Creative Head, Rribada Films; Dr Amit Wanchoo, CEO, SPACE Communications; and Abhijeet Patil, Chairman, Raja Rani Travels.
The panelists agreed that the Indian film industry started going out of the country after unrest started in J&K in the early 90s. Taking advantage of the scenario, many international destinations had started to lure Indian filmmakers with lucrative incentives. "Initially, it was one or two songs which used to be shot outside India. Then people started going to shoot even action numbers. Now almost the entire film is shot outside the country," said Ramji Natarajan.
Agreeing with Ramji, Jairam also said that the Indian films started looking out after the Kashmir crisis erupted in the 1990s. There is a complete support system available for film units in other countries. "From the time you land at the airport, everything is assured and taken care of at overseas destinations. On the contrary, in India, there is a lot of red tapism. Processes are a real headache," he said. He said that while a lot of overseas film producers want to come and shoot in India, they are not able to due to delays in approval processes.
Abhijeet Patil who is currently working closely with the J&K administration to build an eco-system for Film Tourism in the state, talked about the transformation that is happening within Indian states. "There is a realisation among Indian tourism promoters that they have missed the bus as far as film tourism is concerned. They are keen to catch up now," Patil said, citing progressive measures taken by states like Goa, Madhya Pradesh, UP, Gujarat. When it comes to Film Tourism, the most important factor is the ease of doing business. Indian states have to make it easy for film producers to get approvals and other things under a single window. "Simultaneously, an ecosystem of safe environment, robust backend support, availability of equipment and manpower needed to be ensured for film tourism to prosper," he added.
Dr Wanchoo, a medical doctor-turned-film producer from Kashmir, also supported the demand for incentives by states to support film tourism. He explained various policy changes that they have been able to introduce in the state through consistent engagement with the administration in the last one year. "There is a single window system for film tourism in J&K since November last year, which has proved effective," he said, indicating the spike in the number of films and albums being shot in the valley since then. He said that they are working closely with the tourism department to create a warehouse for equipment and a film school in J&K to create a seamless eco-system for film tourism.
Both Ramji and Jairam have indicated that there will be huge constraints on budgets in the post-Covid time and therefore production houses will be looking for destinations which offer lucrative incentives for their projects.