American Express
Global
Business Travel
(
Amex GBT
), the leading business
travel
company, offers customised travel solutions to manage the travel spend of
corporate
customers efficiently and effectively. Business travel is one of the key drivers of international travel, and therefore the revival of the travel and tourism sector globally will depend largely on how soon corporate travel bounces back. ETTravelWorld spoke to Ashish Kishore, Managing Director – India, Amex GBT , to know more about the road to recovery.
ETTW: In your assessment what would be the short, medium and long-term impact of the Covid-19 outbreak on the corporate travel segment?
AK: These are unprecedented times and there is a lot of uncertainty about when we will witness recovery. Like most countries, in India, we have border restrictions and quarantine measures in place to protect our citizens' health and safety. Any recovery we experience domestically is unlikely to follow the exact timeframe of other countries as we are all in different stages of the pandemic.
If the situation improves on a global level in the coming months, we may see a bounce back later in the year. We are prepared for significantly fewer bookings until at least the end of the year. We can draw confidence from the fact that the sector has overcome periods of uncertainty in the past. Travel is good, it drives business and industry, and fosters inter-country relations.
ETTW: How do you foresee the recovery/revival of travel after normalcy is restored?
AK: Once the country rebounds, businesses will try and return to normal operations, though for now it's unclear what that will look like. To prepare for the new normal, companies have already started to assess the potential long-term impact.
We expect to see some changes across the travel sector. Airports, airlines and hotels could initially adopt different ways of doing things. As restrictions are lifted, airlines may stagger the return of full schedules. There will almost certainly be increased health screening at airports, meaning longer transit times.
ETTW: A lot of technology play has come into the corporate meetings/conferences space since the global lockdown (Hangouts/Zoom and many more.) How will it change business travel in the future?
AK: Necessity is the mother of invention. Businesses across India have quickly adapted the way they work. Video conferencing tools are increasingly prevalent for personal and professional communications.
In future, it is not an 'either-or' situation. There may be an uptick in the use of these tools as people become more familiar with using the technology. In-person meetings and conferences foster a stronger human connection. They also offer opportunities for impromptu and break-away conversations and catch-ups. When these involve travelling, either domestic or international, the opportunity for new experiences broadens the minds of employees and also offers companies a way to reward and retain.
What we may see after this experience is people making more time to meet more often and building stronger connections, across multiple channels – which could only be a good thing for humanity!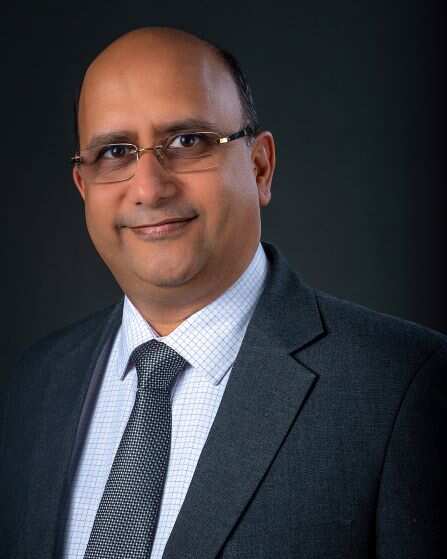 ETTW: How will the current crisis change the priorities of corporate travel management programs of companies like Amex GBT in the future? What are the cautious measures that stakeholders in the corporate travel ecosystem (like hotels, airlines, ground transport), will need to take to build confidence and trust in their products and services in the new order?
AK: COVID-19 is an ongoing concern. The primary concerns of companies are the health and safety of their employees and keeping their businesses running as smoothly as possible.
We have helped travellers with rebooking, cancellations, refunds and repatriation. To keep travellers safe, it is important to provide channels such as in-app messaging, and live web chat with travel counsellors, as well as phone, SMS and email. A travel management company should also be able to pinpoint and communicate with travellers in a crisis by using GPS and recent credit card data combined with itinerary information.
With the right technologies and services, travel management companies and other service providers can help rebuild confidence in travel programmes of businesses.
ETTW: Do you see a lot of friction developing in the corporate travel ecosystem related to cancellations and refunds. How do you see it playing out in the industry?
AK: This is a difficult time for businesses, governments and individuals. Cash flow is critical. There will, therefore, be challenges around refunds and cancellations. However, it is important that companies do the right thing for their employees and customers. It can be a difficult balance, but companies that act fairly and responsibly will benefit from their actions in the long term.
ETTW: How is Amex GBT preparing itself to make your products and solutions relevant to a whole new market place?
AK: People will need to get comfortable with travelling again. Companies must work now to develop modern, flexible travel policies. Communicating clear, simple and relevant information to employees will be key to making them feel looked after.